Learn to sew as you create a variety of projects from bags to scarves, from skirts to quilts, from pillows to pouches and more! Every project is chosen and designed to increase skills while building sewing confidence for a lifetime of sewing. All supplies will be provided and students will be sewing in our BERNINA classroom. We have three days to choose from - Monday, Wednesday, or Thursday from 4:00-5:30pm.

For the Spring 2022 Semester (January-May) we guarantee the following projects to be completed:
Be Mine Valentine Mailbox
Sling Bag
Octopus Plushie
Towel Wrap
Rainbow Door Hanger
Succulent Plushie
Travel Toiletry Bag
Bucket Hat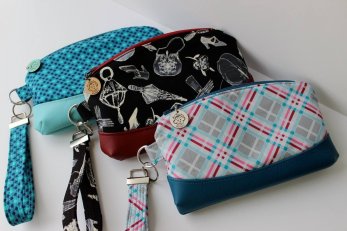 We highly suggest that the child you love sign up for all five months of the spring semester! To get the most out of their sewing, consistency is key. Pay for it all at once, and get a 15% discount on tuition. (You can even add on our Spring Break Sewing Camp at that time!) Call us or come in person to receive this special discount when you sign up, you can't get this discount online!
Classes are kept small with 5 children maximum so that we may accommodate one-on-one time with each student as they learn to sew and design at their own pace. Refunds are given only when a class is cancelled by Studio BERNINA, so please plan accordingly.
Please note: Some time the kiddo's are hungry/thirsty after school. Please pack them a small tidy snack (not Cheetos or other things that could stain their projects), and a covered water bottle so they can have it near the machines. Also, please make us aware if your child has allergies or special needs.