Apricot Ash - Panel

Each Panel is 60" x 36" with 24 distinct motifs.


Brightly Blooming Panel
Cottage Bleu Quilt Kit
Out of Stock
Create Joy Project Fat Quarter Bundle
Out of Stock
Dance in Paris Quilt Kit
Deer Christmas Jelly Roll
Deer Christmas Panel

Measures 54" x 90" and includes: 1 quilt back 54" 78" 1 small deer 9" x 18" 1 deer head 8" x 13" 1 quilt label 9" x 7"



Out of Stock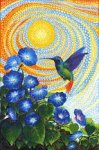 Dreamscapes Digital-Morning Glory Panel
Felicity Batiks Jelly Roll
Florida Digital Package Panel

Full panel measure 108" wide. Includes 1 quilt panel measureing 78" x 98", with sham & throw pillow fronts.



Out of Stock
Florida Junior Jelly Roll
Florida Junior Layer Cake
Flowers of Eventide Panel
Out of Stock
Gossamer Ash Butterfly Windowpane Panel Quilt
Out of Stock
Holiday Americana Layer Cake
Holiday Christmas Layer Cake
Home Sweet Holidays Quilt Kit

Finished size 50" x 66" Kit includes pattern and fabrics for quilt top and binding. DOES NOT INCLUDE backing, batting, or thread.


Hustle and Bustle Jelly Roll
I Love Sewing Fat Quarter Bundle
Jakarta Quilt As You Go Placemats
Jakarta Quilt As You Go Table Runner
Jungle Paradise Book Panel
Kitty Corn Layer Cake
Kitty Corn Quilt Kit
Log Cabin Mug Rugs
Moody Bloom Bedding Project Panel
Moody Bloom Layer Cake
Out of Stock
Moody Bloom Panel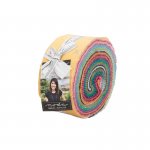 Ombre Fairy Dust Jelly Roll
Ombre Fat Quarter Bundle
Out of Stock
On The Farm Panel
Out of Stock
Rise Junior Jelly Roll
Ruby Star Metallics Fat Quarter Bundle
Solana - Sunflower Panel Horizon
Starflower Christmas Jelly Roll
Through the Woods Quilt Kit
Out of Stock
Tiger Fly Metallic Ash Gossamer Panel

Each full panel measures 2/3 yds.


Zoology Snuggles Panel

This minky/cuddle fabric with cute animals is sure to be a hit! This panel has fronts for a blanket and two pillows. Panel size is 35" x 58"